Ms. Lalitha Rajapaksa Was conferred "The Order of the Rising Sun – Gold Rays with Neck Ribbon"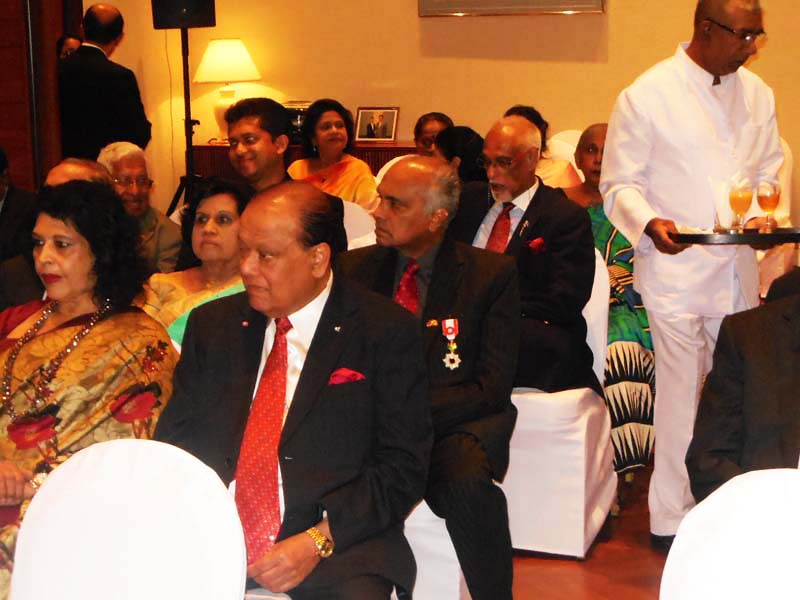 Ms. Lalitha Rajapaksa, Vice Patron, Lanka-Japan Friendship Society (LJFS) Was conferred "The Order of the Rising Sun – Gold Rays with Neck Ribbon" by the Government of Japan in recognition of her significant contribution to promoting of Japanese culture and understanding of Japan.
A glittering ceremony to award this prestigious decoration, was held at the official residence of the Japanese Ambassador His Excellency Kenichi Suganuma on 20th June 2017 in the presence of Ministers of the present Administration, diplomats and staff of the Japanese embassy, distinguished Guests and members of the Lanka Japan Friendship Society.
Ms. Rajapaksa became the first female President of the LJFS in July 2004. She was President for 3 years. Under her leadership she was instrumental in constructing 12 houses and a community centre for Tsunami victims, in Ratgama, down South, jointly with the Japan Sri Lanka Association.
The Order of the Rising Sun (Kyokujitsu-shō) is a Japanese order, established in 1875 by Emperor Meiji of Japan. The Order was the first national decoration awarded by the Japanese government, created on 10 April 1875 by decree of the Council of State. The badge features rays of sunlight from the rising sun. The design of the Rising Sun symbolizes energy as powerful as the rising sun in parallel with the "rising sun" concept of Japan ("Land of the Rising Sun").
The order is awarded to those who have made distinguished achievements in the following fields: international relations, promotion of Japanese culture, advancements in their field, development in welfare or preservation of the environment. Prior to the end of World War II, it was also awarded for exemplary military service.