Message from the Hony. General Secretary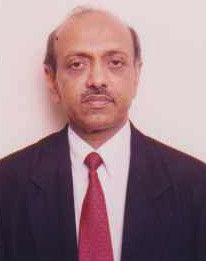 I feel much privileged and have great pleasure to pen this message on the occasion of the launching of the Lanka – Japan Friendship Society's website,taking place on 18th November 2014 at the Kingsbury Hotel. Diplomatic and friendly relations between Sri Lanka and Japan since 1952 have made our countries two friendly nations. Japan has always been so close to us giving us strength and courage to go forward.
The website is a great link to bring our countries much closer than ever before.
Lanka – Japan Friendship Society is the longest serving association of its kind to have made significant contributions over the years towards promoting Sri Lanka and Japan relations. The website will certainly make things much better in our future endeavors.
I also take this opportunity to congratulate our Hony. Asst. Treasurer / Chairman – Website Development Project Mr. M.D.(Tony) Saldin for his sincere and hardworking efforts.
I pray that Lanka – Japan Friendship Society will grow from strength to strength.
Chandra Jayatilleka
Hony. General Secretary
Lanka Japan Friendship Society
18th Nov 2014