MESSAGE FROM H. E. MR. KENICHI SUGANUMA, AMBASSADOR OF JAPAN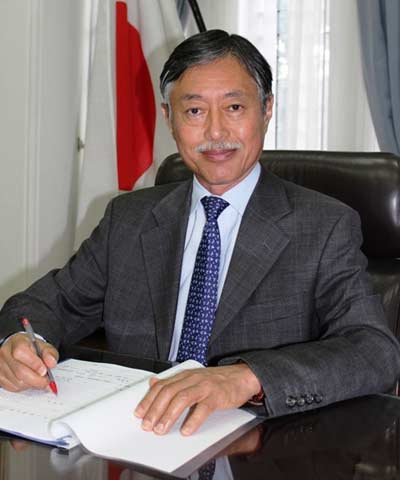 My heartiest congratulations to the Lanka-Japan Friendship Society on their 60th anniversary and for their long-standing efforts in promoting friendly relations between Japan and Sri Lanka. My sincere greetings go also to the visitors of this home page, which I hope will enlighten you on some important aspects of Japan-Sri Lanka relations.


The Lanka-Japan Friendship Society, established in 1956, consists of a large number of Sri Lankans who have appreciated and valued the friendship between Japan and Sri Lanka over the years. While diplomatic relations between Japan and Sri Lanka mark 64 years, Lanka-Japan Fiendship Society has served the purpose of promoting friendly ties between the two countires for over six decades. The members, as I would like to call them 'Friends of Japan', have nurtured our friendship in numerous ways, for example by felicitating the Emperor's birthday annually at a gala banquet or by organizing an evening of entertainment at a sing-along with the participation of Sri Lankan friends and Japanese expariates. Such events have provided immense opportunities for fellowship between like minded individuals of both countries, through greeting one another, renewing friendly contacts or making new friends. We really appreciate the continuous grass roots efforts by the Society.
Once again I congratulate Lanka-Japan Friendship Society on their 60th anniversary and wish them all success in the future too.

Kenichi Suganuma
Ambassador of Japan
20th Jan 2016