All Island Inter School Essay Competition
LJFS Organize All Island Inter School Essay Competition
The Lanka Japan Friendship Society (LJFS) has organized an "All Island Inter School Essay Competition (AIISEC) 2017" in association with the Embassy of Japan closing on 25th Nov 2017, and the topic is "The Japanese success story – lessons for Sri Lanka".
The competition which is open to all students studying in the GCE O/L or A/L, is in all 3 languages i.e. Sinhalese, Tamil and English and the essay should not exceed 1200 words.
Further details are as per attached notice. We look forward to a large number of students participating.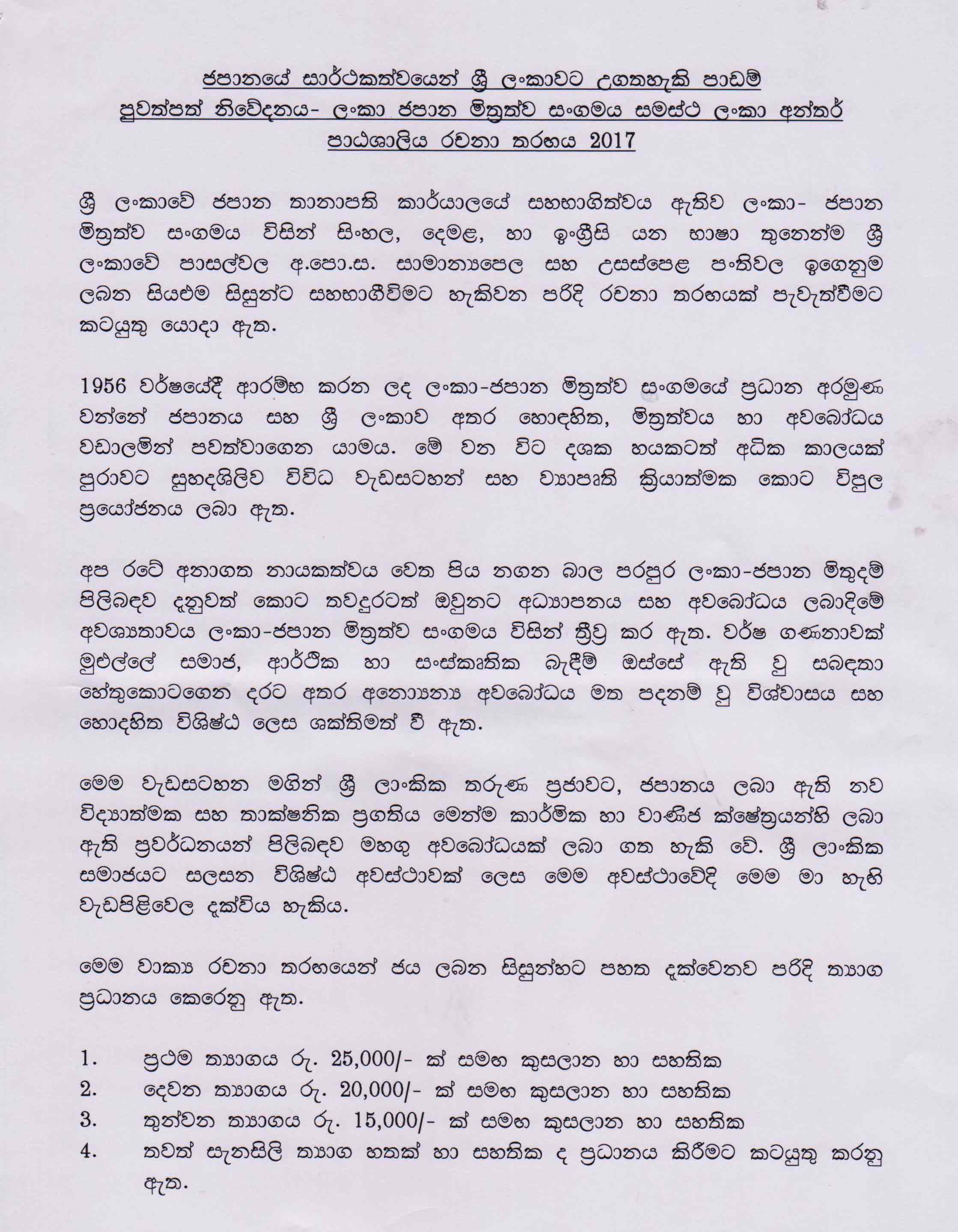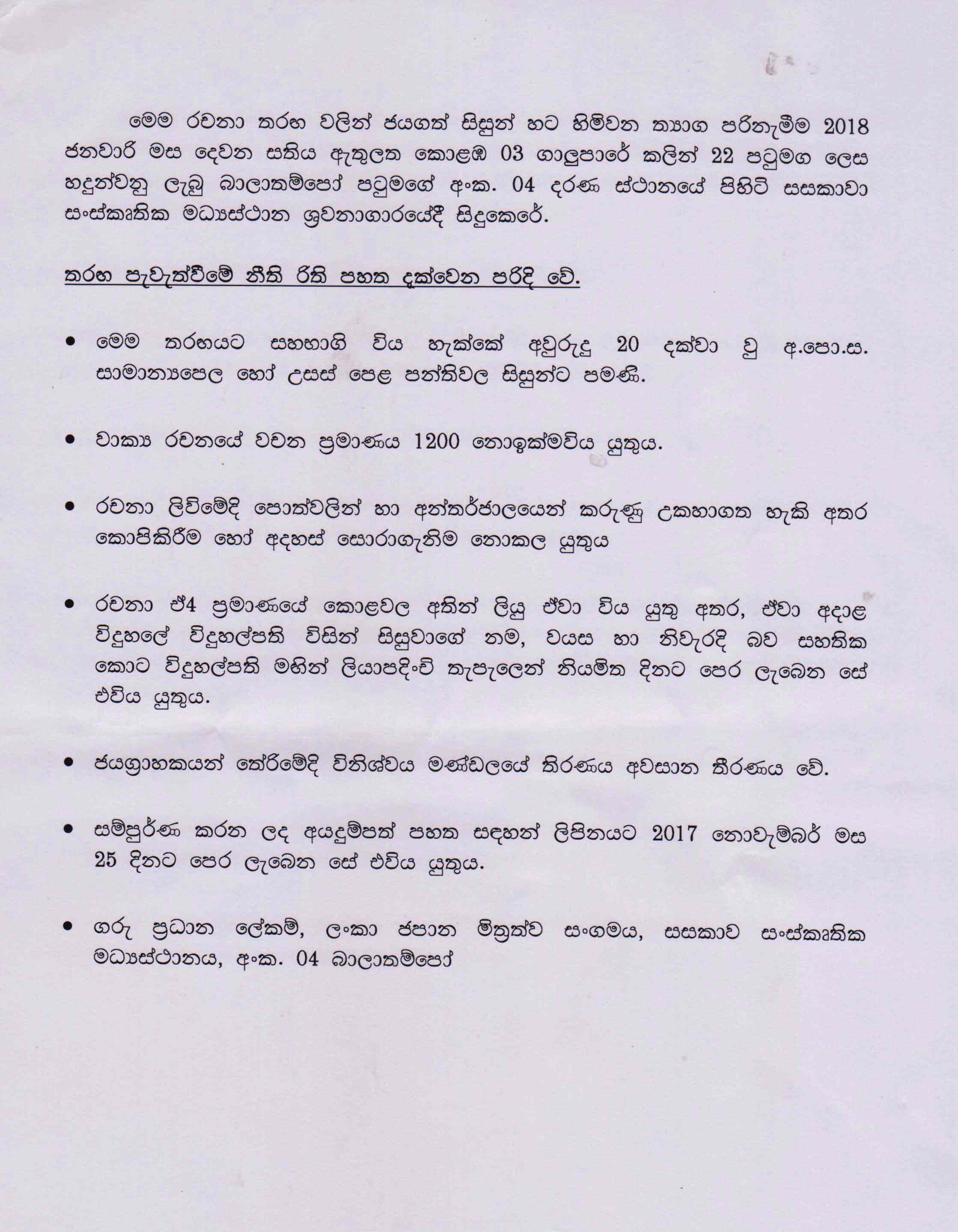 The Lanka Japan Friendship Society (LJFS) has organized an "All Island Inter School Essay Competition (AIISEC) 2017" in association with the Embassy of Japan closing on 25th Nov 2017, and the topic is "The Japanese success story – lessons for Sri Lanka".
The competition which is open to all students studying in the GCE O/L or A/L, is in all 3 languages i.e. Sinhalese, Tamil and English and the essay should not exceed 1200 words.
Further details are as per attached notice. We look forward to a large number of students participating.
essay1.jpg